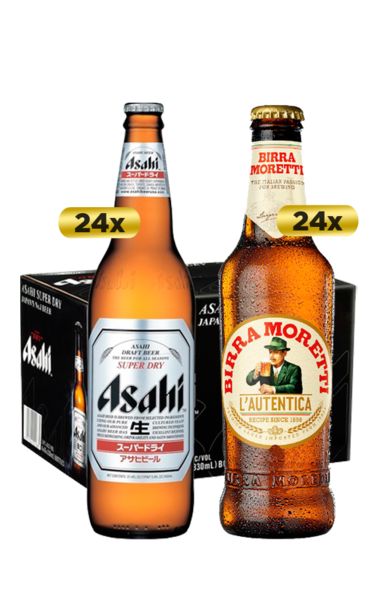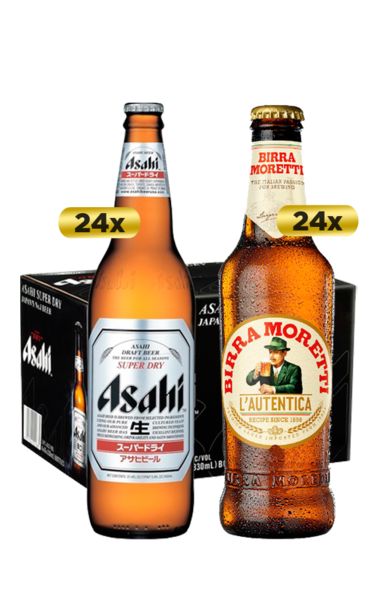 Asahi Moretti Beer Bundle
Description
This is the only place you will see Japan vs Italy in 2018! Better luck next time to the Azzurri
Included in This Bundle
1 x 24 x Birra Moretti Beer Bottle Case

330ml

24 Bottle case of Birra Moretti. It is a quality beer made in the traditional way, the result of ...

1 x 24 x Asahi Super Dry Beer Bottles Case

330ml

Out of Stock

It is said that the whole is greater than the sum of the parts. In the case of ASAHI SUPER DRY, e...
---