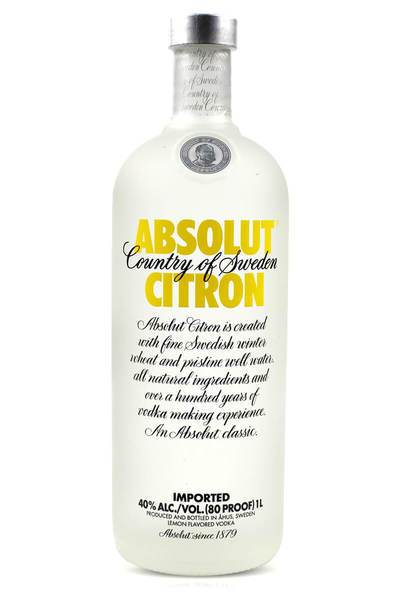 ---
Sommelier Review
Using lemon and just a hint of lime, Absolut Citron Vodka is the perfect balance of richness from the grain and water, tartness from the citrus fruits and just a hint of bitterness from the lemon peel.
---
Description
Absolut Citron was good news for "vodka on the rocks with a twist of lemon" fans back in the 80's (and there were lots of them). More specifically Absolut Citron vodka was launched in 1988, nine years after Absolut Original and two years after the first flavored family member Absolut Peppar. The success was major among the twist-of-lemon-people, but it also became the main ingredient in the blockbuster drink "Cosmopolitan".
The main ingredients in Absolut Citron are Absolut Vodka and citrus flavor. Though lemon is the main flavor, lime is also added to give Absolut Citron vodka its perfect character.
---