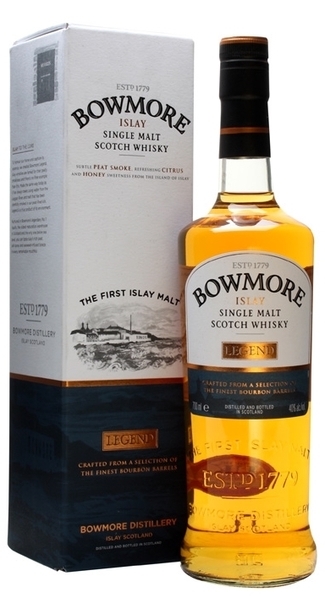 Bowmore Legend 700ml w/Gift Box
Bowmore Legend 700ml w/Gift Box

$88.00

$114.00
FREE next-day delivery
Description
A young, rather gentle Bowmore. Whilst not massively complex or full-bodied, Legend is still a great value for money malt.
Nose: Gentle peat smoke, a little barley, touch of the coast.
Palate: Gentle, a one dimensional malt with a vibrant youthfulness, lots of pep, but not too much in the way of complexity. But if you like younger, sweeter Bowmore then you'll enjoy this.
Finish: Good malty sweetness, maritime, a touch of pine.
---
Expert Review
"Lemon, spicy bold and smoke with a touch of honey. The finish is full and warm."
---