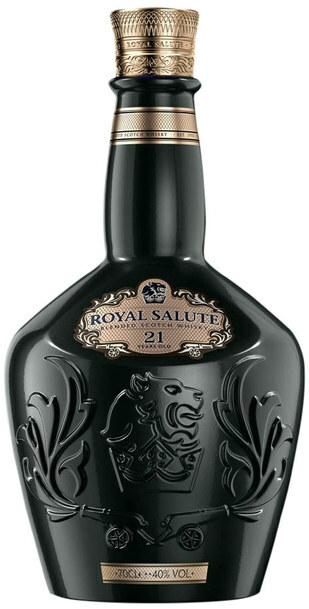 Chivas Regal Royal Salute 21 Year Emerald Flagon 700ml w/ Gift Box
Chivas Regal Royal Salute 21 Year Emerald Flagon 700ml w/ Gift Box

$157.00

$195.00
FREE next-day delivery
Description
The whisky takes its name from the 21 Gun Salute – a traditional sign of respect at special Royal occasions. It was created in 1953 by successful entrepreneur, Sam Bronfman, from the rarest Scotch whiskies in the world, to celebrate the coronation of Queen Elizabeth II.
Bronfman created Royal Salute to be an extraordinary whisky, fit for royalty.
The range features whiskies that have been aged to a minimum of 21 years, blending depth and elegance to create the smooth and silky 'king of Whisky.'
Sandy Hyslop Director of Blending at Chivas Brothers curates the Royal Salute range at the brand's home in Strathisla Distillery, by selecting rare and mature malt and grain whiskies to create a rich and round luxurious taste.
The whisky's flagons are meticulously handcrafted by world-famous artisans at Wade. Each bottle takes 5-6 days to produce. They are sculpted in Cornish clay, then naturally air-dried and finished by hand with a double layer of glazing to protect the precious contents.
---