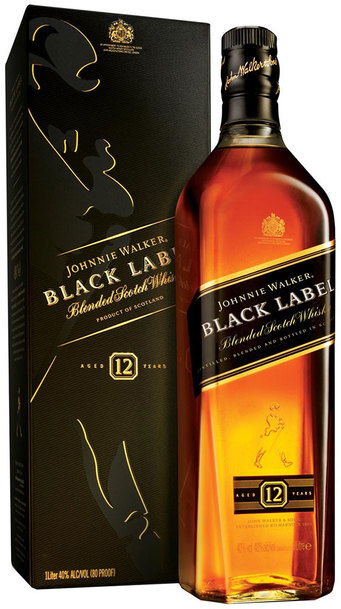 Johnnie Walker Black Label 1L w/Gift Box
Johnnie Walker Black Label 1L w/Gift Box

$78.90

$87.00
FREE next-day delivery
Alcohol percentage
40.0
Bottle volume ml
1000ml

Extra 33%

Brand
Johnnie Walker
Gift box
Yes
Country of origin
Scotland
Description
Johnnie Walker Black Label is a product blended by the Diageo distillery in Scotland. The Black Label is composed of a mixture of at least 40 types of whiskey malt, including the single malts Cardhu and Caol Ila. The beverage has sweet flavors of malt and smoky peat flavors.
---
Expert Review
"The beginning of Johnnie Walker is in the middle of the 19th century, when an Irish guy named John Walker used to sell by himself the whiskey he produced in his family distillery in Kilmarnock. John Walker's son and grandson took the beverage forward and turned it into a brand and a great commercial success. Johnnie Walker's Black Label is known as the first premium whiskey brand that declared that it was composed of whiskey blends that were aged for at least 12 years. That way, the brand created a standard in the field, and caused its competitors in the whiskey world to act accordingly."
---
Reviews From Real Customers
Said
Good intro for blended scotch
6 Aug 2018
Good introductionary choice for blended scotch, affordable, good for nose and palate, smoky.