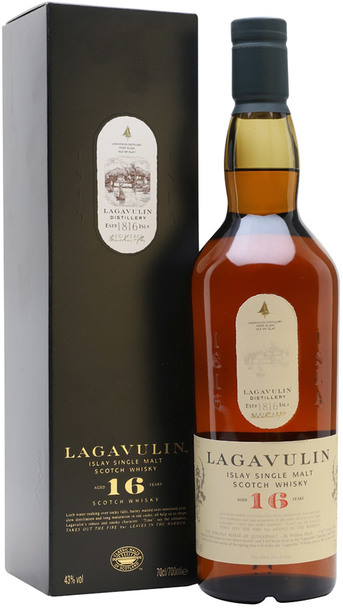 Lagavulin 16 Year 750ml w/Gift Box
Lagavulin 16 Year 750ml w/Gift Box

$124.00

$148.00
FREE next-day delivery
Description
Aged in oak casks for at least sixteen years, this much sought-after single malt has the massive peat-smoke that's typical of southern Islay - but also offering a dryness that turns it into a truly interesting dram.
---
Expert Review
"An intense, peat-smoke nose with seaweed and some sweetness, salty and sweet flavours with hints of wood and a long peaty-salt finish.

Lagavulin 16 Year Old demands to be served in a traditional whisky glass, neat or with a little water."
---
Reviews From Real Customers
Ben
Smooth, smokey and a pleasure
25 Nov 2018
I really enjoyed the heavy smokiness of this whisky. Great just to relax and sip. I only start with the intention to have one glass, but always end up having another. It is that good.