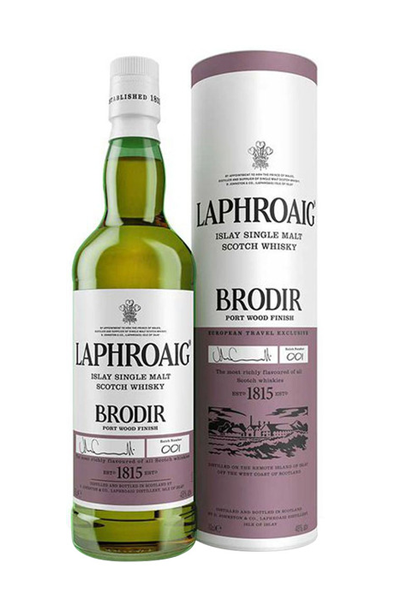 Laphroaig Brodir Port Wood Finish 700ml w/Gift Box
Laphroaig Brodir Port Wood Finish 700ml w/Gift Box

$192.80

$247.00
FREE next-day delivery
Description
This NAS (No Age Statement Laphroaig) follows on from other successful bottlings including Laphroaig QA Cask, PX Cask and Laphroaig An Cuan Mór. The first Laphroaig Brodir 13 year old was introduced in 2012 at the Viking Line Whisky Fair. We have just received a small volume of batch 002. The whisky is matured in ex-Bourbon barrels followed by a second maturation in European oak casks seasoned with Ruby Port. The combination doesn't always fire, however in this case, the peat and sweet fortified wine are reported to have worked extremely well.
Brodir means 'brother' in ancient Norse. This label celebrates Scotland's connection with the Nordic region and culture.
This is a Paneco.com exclusive.
---