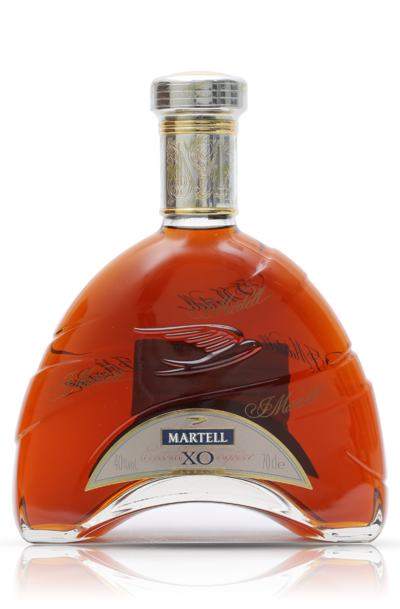 ---
Sommelier Review
The taste of tradition in all its glory. With its dominant characteristic of Grande and Petite Champagne, Martell XO offers a pleasant body and structure in the mouth for great cognac lovers to enjoy.

TASTING NOTES

A spicy, rich crescendo starting with the mellow elegance of the Borderies, followed by the intensity and finesse typical of Grande Champagne Eaux-de-vie.
---
Description
Martell, the oldest of the great cognac houses, forged by passion and knowledge passed through the Martell family since 1715 - creating cognacs that have been enjoyed and cherished for three centuries. With its distinctive, arch-shaped bottle, Martell XO is a powerful symbol of inspiration - a testimony to Jean Martell's visionary spirit. Combining the elegance of the Borderies with the power of the Grande Champagne terroirs, Martell is an outstanding XO bearing the hallmark of the Martell style.
---