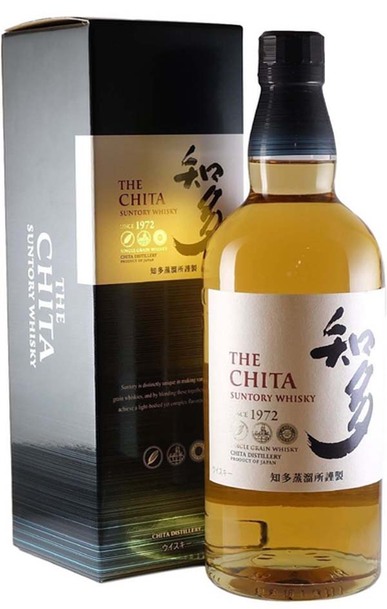 Suntory The Chita 700ml
Suntory The Chita 700ml

$86.90

$149.00
FREE next-day delivery
Description
This single grain whisky was made with diverse unblended whisky brewing techniques and master craftsmanship developed over many years at the Chita Distillery in Aichi Prefecture. It features a light taste and delicately sweet fragrance.
The design features black calligraphy that expresses the distinctive qualities of Japanese whisky set on a white Japanese washi paper label representing the light flavor.
---
Expert Review
"A smooth and pleasant finish is outstandingly compatible with Japanese food that made use of the taste of the material.

color Bright golden color

Flavor Sweet and smooth smoothly"
---
Reviews From Real Customers
Ben
Pleasent and sweet
23 Feb 2019
I would not call this a complex whisky. The first impression when it is in the mouth is a sweet flavour and it flows well. There is a bit of a rough kick in the aftertaste but it's definitely worth trying.