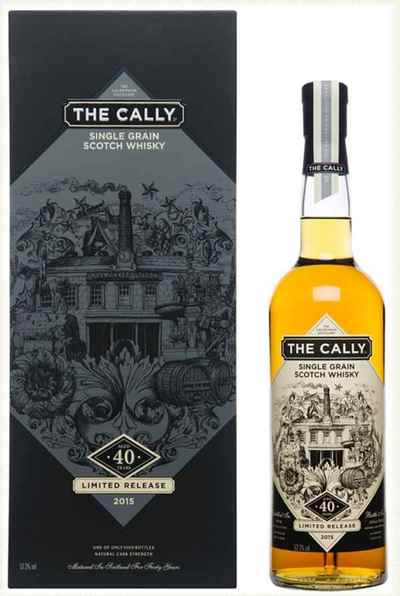 The Cally 40 Year w/Gift Box
| | |
| --- | --- |
| Alcohol percentage | 53.3 |
| Bottle volume ml | 700ml |
| Brand | The Cally |
| Country of origin | Scotland |
| Gift box | No |
Description
A Single Grain Scotch Whisky from Caledonian, an Edinburgh distillery long since decommissioned. Nicknamed "The Cally" by its workers, it's the oldest Caledonian ever released by the original distillers, and a true individual – highly complex yet wonderfully open and accessible, with a compelling nose.
Expert Review
Nose: Appetising, mouth-watering. Sweet fruit chews and fresh fruits (peach, ripe melon and a spirited top-note of zesty orange peel) over a base of vanilla sponge, with a hint of fresh-planed oak. Or perhaps, simply, fruit crème-filled dark chocolates or vanilla-rich rum-and-raisin ice cream. Later, a medley of sultanas, soft, over-ripe bananas and honey on a cinnamon Danish. Water brings up the vanilla sponge and planed oak, with a mossy note that evokes dessert grapes eaten straight from a paper carton.

Palate: Immediate, with fresh acidity: lightly sweet and oily, with smooth chocolate and vanilla, a spicy warmth and a slightly bitter pungency emerging on the mid-palate. At reduced strength the texture becomes softer and the taste cooling and creamy. Burnt sugar and cocoa against a developing background of wooden pencil boxes, joined by raisins, dates, allspice and a trace of white chocolate.

Finish: Long and complex. Oily, with finely coating dry, dark chocolate and fresh oak-wood. A rising pungency offers up espresso coffee and charred notes of treacle toffee and chocolate cake. Warming with water: softer and creamier now, with aromatic sandalwood.
---