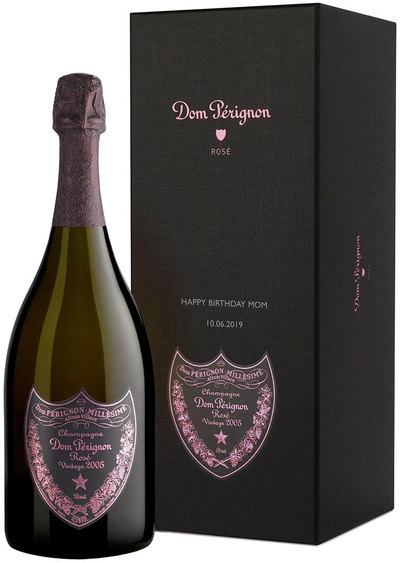 Dom Perignon Rose 2006 750ml w/ Gift Box
Dom Perignon Rose 2006 750ml w/ Gift Box

$449.00

$526.00
FREE next-day delivery
Description
Dom Pérignon Rosé is a tribute to Pinot Noir. To work with Pinot Noir continually requires excellence and humility. In that regard, Dom Pérignon Rosé is a paradox to the point of contradiction as it is the perfect balance of Chardonnay and Pinot Noir. Although it took over ten years to reach the light of day, the color of Dom Pérignon Rosé dares to express all the tension between youth and maturity, between exhibition and restraint. Tropical notes of guava and curry leaf melt away into more classical ones of zest and very ripe stone fruit. Cocoa and toasted spices complement the whole. The wine has a bracing vinosity. Its initial richness expands and affirms itself, becoming more physical, powerful and structured. It has remarkable length in the mouth, with a touch of liquorice and a backdrop of juicy, bitter blood orange.
---
Tasting Notes
Sweetness and crisp punch of the flavors. Medium to full-bodied, deep and broad

Rose gold, coppery, deep hue

Soft, freshly-baked rye crumb and dried blood orange peel
---
Awards
2019

96 points

Wine Spectator
---
Food pairings
Seafood

Pork

Cheese

Salmon
---
Vineyard
"Dom Pérignon is a brand of vintage Champagne, it is named after Dom Pérignon, a Benedictine monk who was an important quality pioneer for Champagne wine but who, contrary to popular myths, did not discover the Champagne method for making sparkling wines.
Dom Perignon is a vintage champagne as they only made in the best years, and all grapes used to make the wine are harvested in the same year."
---