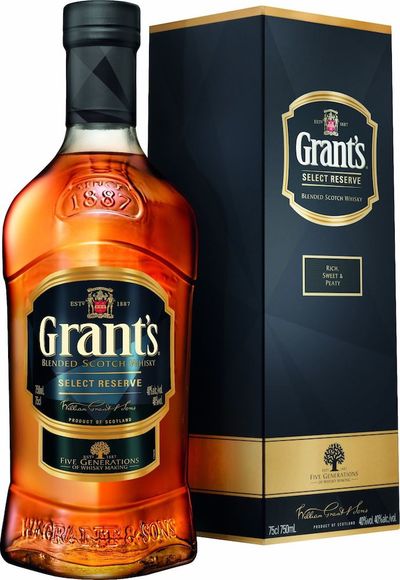 Grants Select Reserve 750ml w/Gift Box
Grants Select Reserve 750ml w/Gift Box

$59.00

$77.00
FREE next-day delivery
Description
In William Grant's journey from cow herder to founding father of one of the world's most loved Scotch brands, it's fair to say he had a little help along the way.
It was in 1887 when William Grant opened his first distillery in Scotland with the help of his seven sons and two daughters.
William Grant knew a thing or two about a good workforce. George Grant was his maltman, Charlie Grant operated the tuns, Alec Grant was his still-man, and his youngest daughter Meta? Well, the seven year old brought the boys lunch. Now that's a family business.
Grant's Select Reserve should be reserved for the select few that you owe most of all. Who would you share a glass with?
---
Expert Review
"NOSE

Subtle at first, then it reveals its rich, sweet, smoky character

TASTE

Layers of fresh apples, pears and a little peach are swathed in creamy vanilla. Then comes the smoke

FINISH

A gentle, lingering smoke reminiscent of beach BBQs, sophisticated and refined"
---