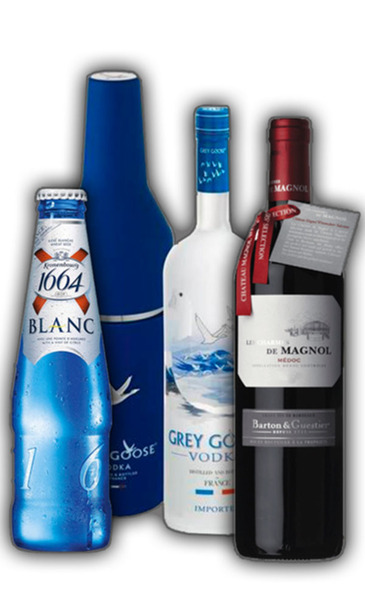 Team France World Cup Bundle
Team France World Cup Bundle

$209.70

$288.50
FREE next-day delivery
Included in This Bundle
1 x 24 x Kronenbourg 1664 Blanc Beer Bottle Case 330ml

330.0ml

Out of Stock

Kronenbourg 1664 Blanc is a modern, fruity and refreshing wheat beer. With its unique taste and a...

1 x Les Charmes de Magnol Médoc 750ml

750.0ml

Out of Stock

Les Charmes de Magnol is a special selection made by the Barton & Guestier winemakers team on lim...

Extra 33%

1 x Grey Goose 1L FREE Chiller Pack Special Edition

1000.0ml Extra 33%

Out of Stock

Get a FREE CHILLER PACK with this bottle of Grey Goose. Representing one of the original and m...
Description
Allez Les Bleus!
Cheer on Team France with this spectacular bundle featuring vodka, wine and a case of premium French beer. Vive la France!
Everyone gets what they want with this one-of-a-kind package.
---