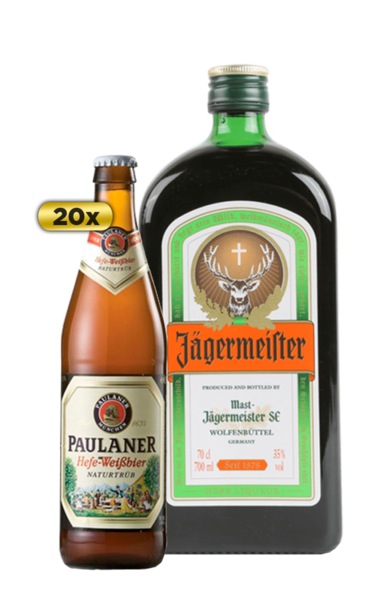 Team Germany World Cup Bundle
Team Germany World Cup Bundle

$143.30

$172.00
FREE next-day delivery
Included in This Bundle
1 x Jägermeister 700ml

700ml

Jagermeister ("Master hunter" in German) is a bittersweet liqueur produced from more than 50 natu...

1 x 20 x Paulaner Hefe-Weissbier Beer Bottle Case 500ml

20 x 500ml

Out of Stock

Naturally cloudy and shining silky gold in the glass under a really strong head of foam. At the f...
Description
Who can resist premium German beer and a little something warm to wash it down. Start with the Weissbier and end the night with the Jaeger!
---