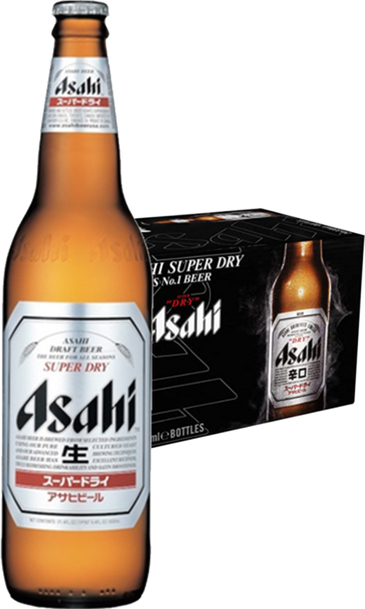 24 x Asahi Super Dry Beer Bottle Case 330ml
24 x Asahi Super Dry Beer Bottle Case 330ml

$75.95

$95.00
FREE next-day delivery
Description
It is said that the whole is greater than the sum of the parts. In the case of ASAHI SUPER DRY, each part is of superb quality, which results in a truly exceptional beer.
ASAHI SUPER DRY's uses carefully selected strains of yeast that not only facilitate outstanding fermentation, but also enhance the beer's sophisticated aroma and refreshingly dry taste.
The malted barley used in brewing ASAHI SUPER DRY is selected from an exclusive network of grain suppliers around the world, based upon precisely detailed criteria. Such precision ensures uniform quality across the globe at any time of year. Hops of the highest quality give ASAHI SUPER DRY an elegant touch of bitterness.
The brewing process for ASAHI SUPER DRY involves highly innovative technologies designed to handle ingredients with the utmost care. Such careful and precise handling helps ensure the beer's optimal taste. These technologies also aid in the prevention of flavour deterioration, so consumers are able to fully experience the fresh sophisticated taste of ASAHI SUPER DRY.
---