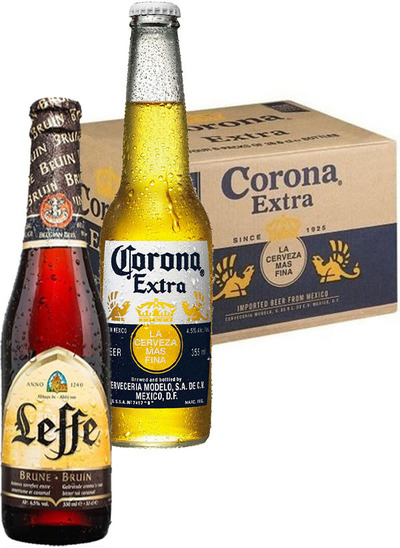 Mexico vs Belgium
Mexico vs Belgium

$182.40

$204.60
FREE next-day delivery
Included in This Bundle
member price

1 x 24 x Leffe Brown Beer Bottle Case 330ml

24 x 330.0ml

Leffe Brown is an authentic abbey beer. Both its deep, dark brown colour and its full, slightly s...

1 x 24 x Corona Extra Beer Bottle Case 355ml

24 x 355.0ml

24 bottle case. Born in Mexico and brought up on the beach, Corona is the perfect compliment t...
Description
A classic Clash of the Titans. The perennial favorite from Mexico up against the ale brewed by monks. Who is the winner? It's up to you to decide.
---