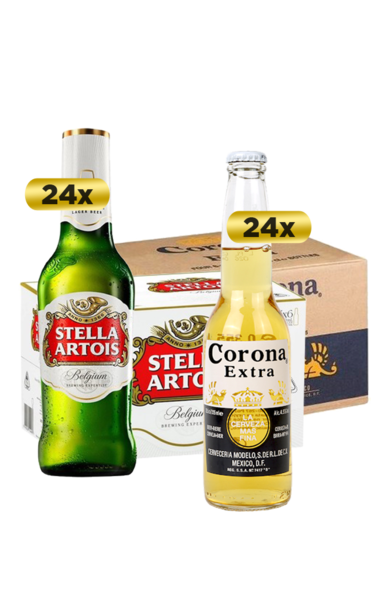 Belgium vs Mexico
Description
Belgium vs Mexico
It might not happen at this year's World Cup 2018, but you can have this epic head-to-head in your own home.
Included in This Bundle
1 x 24 x Stella Artois Longneck Beer Bottle Case

330ml

Sebastian Artois was admitted to the Leuven Brewer's Guild as a Brew Master in 1708, and only nin...

1 x 24 x Corona Beer Bottle Case

354ml

24 bottle case. Born in Mexico and brought up on the beach, Corona is the perfect compliment t...
---