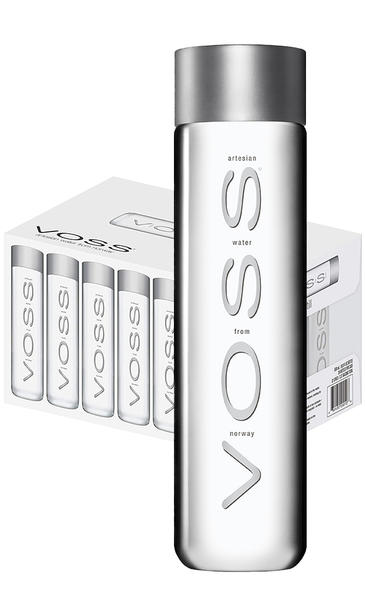 24 x VOSS Bottle Case 500ml
24 x VOSS Bottle Case 500ml

$57.00

$62.00
FREE next-day delivery
Description
Confined in an aquifer deep beneath the earth, VOSS water lies under layers of rock and sand, which create a natural filter, protecting it from the air and other pollutants.
VOSS is served on the tables of the most discerning consumers, in the rooms of the top hotels, and at the finest restaurants and now in your home.
VOSS Water meets all bottled water standards for quality and safety at the U.S. Federal, State, Norwegian and International levels. Their scientists and independent certified laboratories perform extensive tests on the water source and finished bottled water product to ensure they are compliant with all bottled water requirements.
---
Expert Review
"Ahh, so you're one of those people that are always "on the go". All the charisma, elegance and purity of our classic VOSS, minus the weight so you can grab and go go go!"
---