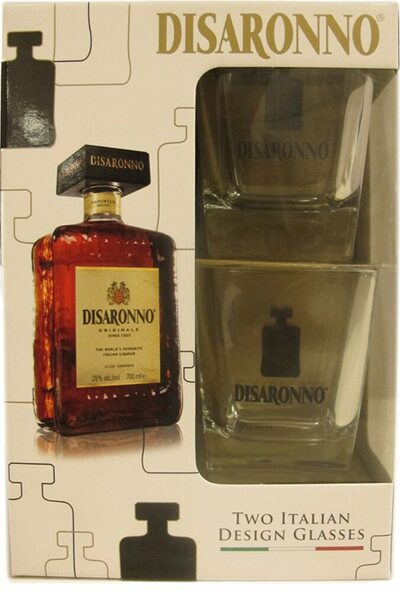 Amaretto Di Saronno 700ml Gift Pack with 2 Glasses
Amaretto Di Saronno 700ml Gift Pack with 2 Glasses

$58.90

$73.00
FREE next-day delivery
Description
The warm, complex taste of Disaronno has a history dating back to one of the most romantic and creative periods in Italian history – the Renaissance. In 1525, artist Bernardino Luini, a brilliant pupil of Leonardo da Vinci – was commissioned to paint a fresco of the Madonna of the Miracles in Saronno (Madonna dei Miracoli in Saronno, where the Fresco is still displayed today).
To portray the Madonna of the Miracles, Bernardino chose a beautiful local innkeeper as his muse.
To express her gratitude, she prepared a special gift for the artist, namely, a flask full of an amber liqueur, fragrant and delicate. That is how the legend of Disaronno arose: from a simple gesture of kindness and the unique handmade combination of secret ingredients.
Its velvety smooth taste and unmistakable aroma gave Disaronno the reputation of the world's favourite Italian liqueur, which is also stated proudly on its label.
---