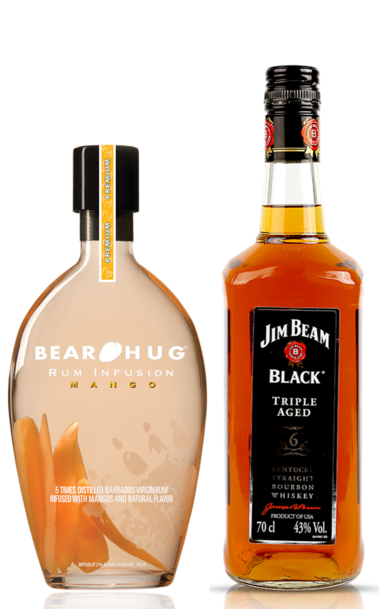 Give Peace a Chance
Give Peace a Chance

$134.50

$127.00
FREE next-day delivery
Included in This Bundle
1 x Bear Hug Rum Infusion Mango 1L

1000mlExtra 43% Extra 43%

A tropical paradise infusion. Juicy, sweet, sun-grown mangos artfully merged with Premium five-ti...

1 x Jack Daniels Black 1L

1000mlExtra 43% Extra 43%

Out of Stock

One of the most famous whiskey brands worldwide. Jack Daniel's is a light and sweet Tennessee whi...
Description
That's right. Give peace a chance with this historic pairing. Bear Hug Rum Infusions are a hit in South Korea...if only they were available in the North. Jim Beam is the world's #1 Kentucky Bourbon and an American favorite. Get these two great products in one FANTASTIC bundle. Make history!
---