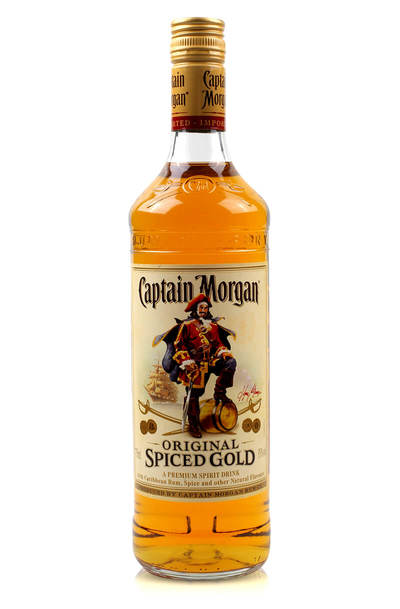 Captain Morgan Spiced Gold 1L
Captain Morgan Spiced Gold 1L

$65.00

$74.50
| | |
| --- | --- |
| Alcohol percentage | 35.0 |
| Bottle volume ml | 1000ml |
| Brand | Captain Morgan |
| Country of origin | Virgin Islands, U.S. |
| Gift box | No |
Description
Expertly blended with spice and natural flavours, Captain Morgan Original Spiced Gold is the figurehead of the ship.
Captain Morgan Original Spiced rum is distilled in a continuous still. Once distilled, the clear spirit is aged in oak barrels for up to a year, adding a golden color and character to the rum before the flavors and spices are added. The brand's taste is achieved through a secret recipe using of spices of the Caribbean Islands, which is blended into the rum mixture at the final stages of production.
Extra Rum with this 1L bottle.
Expert Review
A secret recipe of adventurous spice & natural flavours that are expertly blended with fine Caribbean rum – then aged in charred white oak barrels to create a taste and colour as rich as a pocketful of gold doubloons. For a smooth and refreshing tasting drink, Captain Morgan Original Spiced Gold is best served in a tankard over ice, with cola and a slice of lime.
Tasting Notes: Notes of rich natural vanilla, brown sugar, dried fruit, warming spices with hints of oak, come together to create a perfectly balanced spirit with a smooth finish.
---