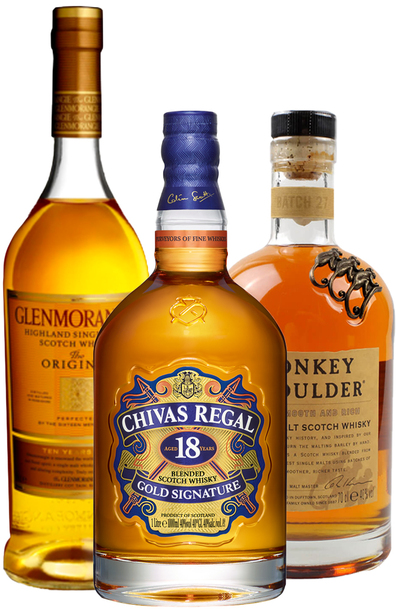 CNY Harmony Pack
CNY Harmony Pack

$247.25

$334.43
FREE next-day delivery
Included in This Bundle
member price

1 x Monkey Shoulder 700ml

700ml

The whiskey is composed of three carefully chosen single malts that are produced in the company'...

1 x Chivas Regal 18 Year 750ml w/Gift Box

750ml

Out of Stock

The winner of the Best Blended Scotch Worldwide award for 2014. The Chivas Regal 18 was carefully...

Extra 33%

member price

1 x Glenmorangie 10 Year Single Malt 1L w/Gift Box

1000ml Extra 33%

Single malt whisky aged for 10 years in bourbon barrels, and produced in a unique manufacturing p...
Description
A perfectly balanced selection of whisky's for relaxing and enjoying.
---