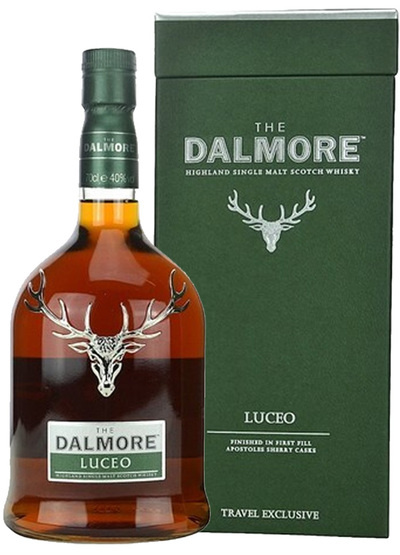 Dalmore Luceo Single Malt 700ml w/Gift Box
Dalmore Luceo Single Malt 700ml w/Gift Box

$148.00

$175.00
FREE next-day delivery
Description
This is a Travel Retail Exclusive product. It was originally part of the Fortuna Merita Collection. , 'Luceo' is one of several finished in different types of Sherry casks - this one in first fill Apostoles Sherry from Gonzalez Byass, resulting in extra sweetness.
It has been matured in sherry casks and features notes of cherry, toffee, nuts and ginger.
---
Expert Review
"Pleasantly malty, exceptionally easy going and perfect for those of you with a toffeed tooth"
---
Reviews From Real Customers
Ben
Superb and elegant whisky
7 Apr 2019
Dalmore are just so consistent across their range and this special edition is no different. A very easy to sip single malt whisky, that has a sweet aroma and finish is excellent with light almost sugary after taste.