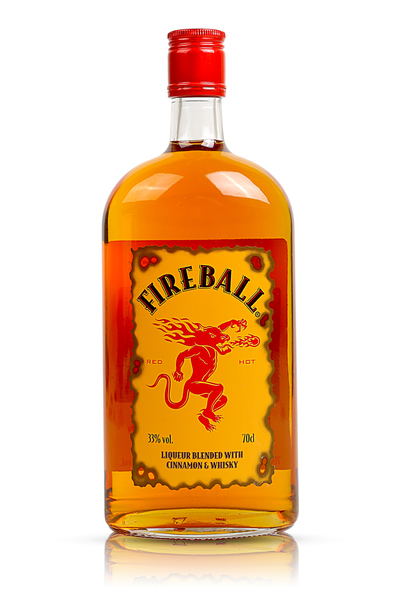 Fireball Cinnamon Whisky 1L
Fireball Cinnamon Whisky 1L

$78.00

$96.00
FREE next-day delivery
Alcohol percentage
33.0
Bottle volume ml
1000ml

Extra 33%

Brand
Fireball Whisky
Gift box
No
Country of origin
Canada
Description
One of the most successful liquor brands in history, Fireball Cinnamon Whisky is a flavored liqueur that goes great in various cocktails.
Try the Apple Pie on the Rocks Ingredients 1 oz . Fireball Whiskey 1 oz . Absolut Vanilia 4 oz . Apple Juice Pinch of Ground Cinnamon Brown Sugar for the rim Grind a little finer for more successful sugaring Optional: Cinnamon Stick for Garnish Ice
Instructions Wet the rim of your rocks glass then gently sugar the rim with the brown sugar. In a martini shaker, pour the vodka, Fireball, apple juice and ground cinnamon together with a handful of ice cubes. Shake 10 times and pour the contents into the glass without wiping off the sugar rim. Serve chilled and with a cinnamon stick, for garnish.
---