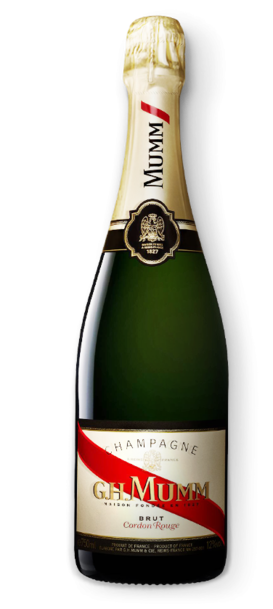 G. H. Mumm Cordon Rouge Methuselah 6L NV
G. H. Mumm Cordon Rouge Methuselah 6L NV

$588.00

$770.00
FREE next-day delivery
Alcohol percentage
12.0
Bottle volume ml
6000ml

Extra 700%

Brand
G. H. Mumm
Gift box
Yes
Country of origin
France
Description
In the bible, Methuselah is written to have lived for almost a thousand years. If you were to try to drink 6L of champagne by yourself, it just might take that long.
A bottle of this size is meant for a celebration with lots of friends for a very special event.
Mumm Cordon Rouge champagne is the heartbeat of Maison Mumm. This cuvée is named after its famous red cordon: the red ribbon of the Legion d'Honneur, France's highest civilian honour, which has adorned each bottle since 1876.
A complex blend sourced from over 100 different crus.
---