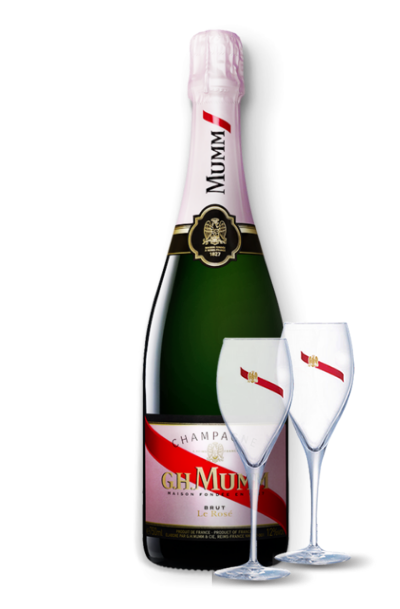 G. H. Mumm Rose + 2 champagne glasses
Description
Premium bottle of G. H. Mumm Rose along with a pair of tulip shaped classic champagne glasses.
Included in This Bundle
2 x G.H. Mumm Glass Champagne Tulip

135ml Extra 16%

Branded G. H. Mumm Glass champagne glass in a tulip shape

1 x G. H. Mumm Rose NV

750ml Extra 7%

Just like its emblem, this is a supremely elegant champagne. Although traditionally served with r...
---