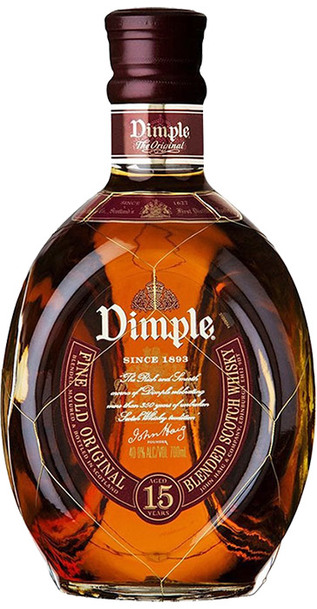 Haig Dimple 15 Year 1L w/Gift Box
Haig Dimple 15 Year 1L w/Gift Box

$87.99

$101.30
FREE next-day delivery
| | |
| --- | --- |
| Alcohol percentage | 43.0 |
| Bottle volume ml | 1000ml |
| Brand | Haig Whisky |
| Gift box | Yes |
| Country of origin | Scotland |
Description
Haig Whisky is the oldest of all scotch whiskies and may even be the oldest whisky in the world.
Haig whisky is steeped in history since it was first distilled by John Haig in Cameronbridge Scotland in 1824. From these humble beginnings Haig Whisky quickly rose to become one of the most successful and popular Scotch whiskies in the world before falling into decline some 30 years ago as it left the Haig family ownership and was passed through a series of multinational drinks companies.
The original distillery in Cameronbridge meanwhile went from strength to strength and now, in the ownership of Diageo, is one of the largest distilleries in Europe.
Haig Dimple was named after the unique shape of the Dimple bottle.
---
Expert Review
"Nose: Toffee and Spice with a slight citrus edge. A little water can help to open the nose further.

Taste: Surprisingly rough at first but quickly settling to a warm slightly smokey taste at the back of the mouth with an underlying caramel sweetness.

Finish: A fairly short finish of burnt fudge or caramel with a hint of oak in the background.

Haig Dimple is a fast disappearing part of whisky history. I have laid down a couple of bottles myself for posterity. All of the bottles on our online Haig Whisky shop date from the 40's 50's and 60's, so you really are in touch with the Spitfire to Madmen whisky generation. Dimple's lesser known and slightly stronger American cousin Haig Pinch or Dimple Pinch has recently regained a growing cult status after it featured in the American TV series Breaking Bad with the catch phrase whisky order from lead character Walter White of "Dimple Pinch – Neat!""
---