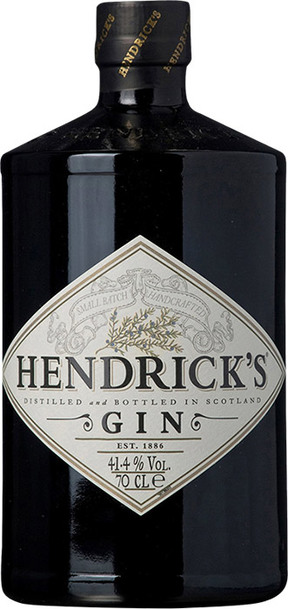 Hendricks Gin 1L
Hendricks Gin 1L

$112.00

$172.00
FREE next-day delivery
Alcohol percentage
44.0
Bottle volume ml
1000ml

Extra 43%

Brand
Hendricks
Gift box
No
Country of origin
United States
Description
Meet the delightfully curious Hendrick's Gin. Life is simply too glorious not to experience its peculiar flavour, infused with rose and cucumber in a remote Scottish distillery. Hendrick's wondrous botanical signature consists of flowers, roots, fruits, and seeds from the world over.
---
Expert Review
"Small batch typically means 1,000 litres or fewer. Hendrick's distills in miniscule batches of 500 litres, which gives the master distiller even greater control of her careful artistry"
---
Reviews From Real Customers
Ryan
Perfect Gin
12 Nov 2018
My personal favourite. Goes really well with tonic and a slice of cucumber in the drink.
Stephen
Great Gin for G&Ts
3 Jul 2018
I simply love this gin. It's not too floral and goes great with tonic or in a martini.