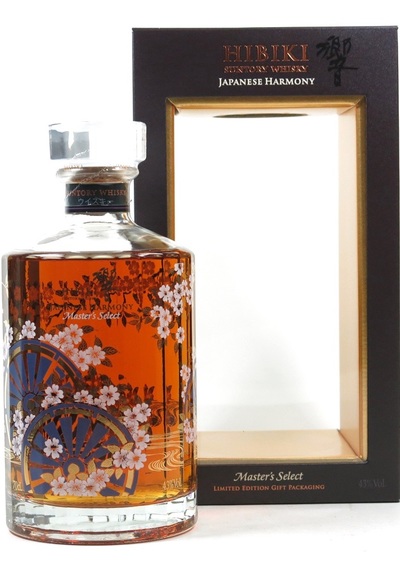 Hibiki Japanese Harmony Master's Select Special Edition 700ml w/ Gift Box
Hibiki Japanese Harmony Master's Select Special Edition 700ml w/ Gift Box

$349.00

$438.00
FREE next-day delivery
Description
The limited edition bottle and packaging design celebrates 'the artistry of Japanese culture'. The 'artistic and delicate' design features the Sakura flower, or cherry blossom; a Goshoguruma, or royal carriage; and Ryusuimon, or streaming water. During Japan's Edo period (1608-1868) these were seen as symbols for good fortune and prosperity and often used as special gifts for the Shogun.
The bottle is beautiful and elegant and will resonate with whisky connoisseurs and novices alike, making it the perfect gift or a stunning addition to any collection.
Hibiki means resonance in Japanese. It speaks to the soul and emotions of the most discerning whisky lover. Hibiki resonates from nature and all the subtleties found from the twenty-four seasons of the old Japanese lunar calendar.
---
Expert Review
"Hibiki whisky is produced by the House of Suntory, made from a blend of the finest whiskies coming from the Suntory's Yamazaki, Hakushu and Chita distilleries. The blend consist of a least 10 malt and grain whiskies, aged in five different types of casks including American White Oak cask, Sherry Oak cask and the rare Mizunara Japanese oak cask. Inspired by the gorgeous 24 seasons and mastered by Suntory's Art of Blending team, led by third-generation Master Blender and great-grandson of the founder, Shingo Torii, and fourth Chief Blender Shinji Fukuyo. Hibiki Kacho Fugetsu captures the harmony that exists between Japanese nature and Japanese people"
---