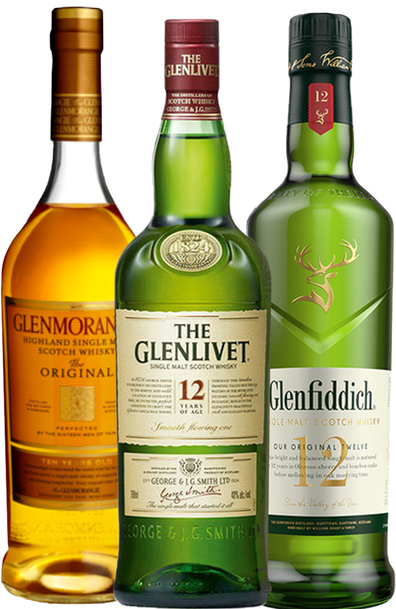 Holiday Glen Pack
Holiday Glen Pack

$255.20

$312.64
FREE next-day delivery
Included in This Bundle
1 x Glenlivet 12 Year Single Malt 700ml

700ml

Out of Stock

Glenlivet 12 undergoes aging in a variety of wooden barrels, including American barrels, which pr...

1 x Glenfiddich 12 Year Single Malt 750ml w/Gift Box

750ml

Out of Stock

Flowing in the Valley of the Deer since 1887, this signature expression is the world's most award...

Extra 33%

member price

1 x Glenmorangie 10 Year Single Malt 1L w/Gift Box

1000ml Extra 33%

Single malt whisky aged for 10 years in bourbon barrels, and produced in a unique manufacturing p...
Description
An exquisite mixture of amber glens...
---