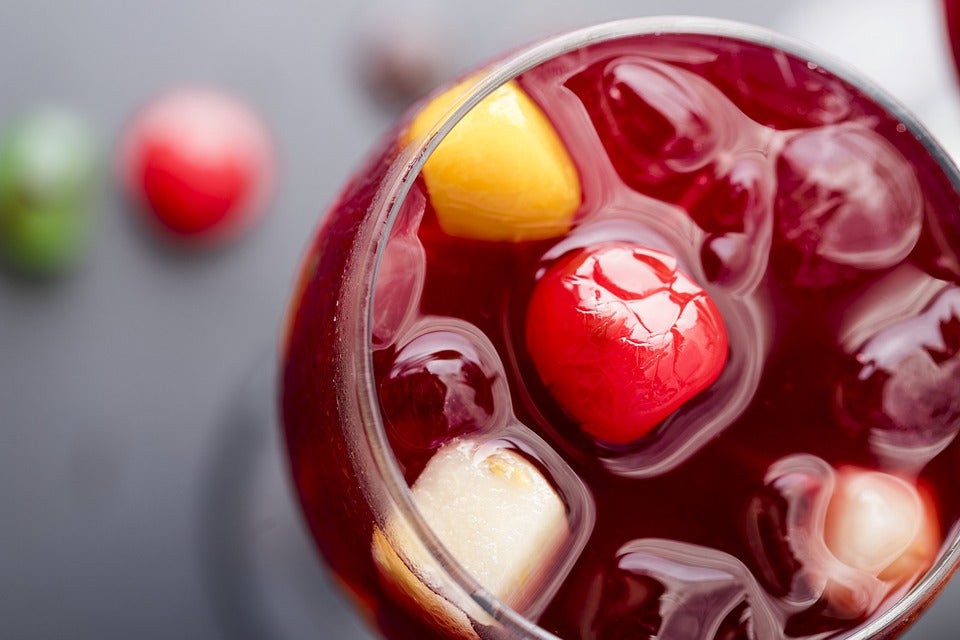 A classic Spanish red wine cocktail guide
| | |
| --- | --- |
| Cuisine | Red Wine |
| Servings | 6 |
| Preparation time | 5 minutes |
| Cooking time | less than a minute |
| Nutrition | 225 ccls |
| Category | Cocktail |
Ingredients
1 bottle of Jacob's Creek Shiraz - Core Range 750ml (Preferably Grenache or Tempranillo)
45 ml of Your Favourite Brandy
480 ml of Your Favourite Ginger Ale
1 lemon
1 orange
1 apple
2 tbsp of sugar
Instructions
Cut the lemon, orange and apple into wedges.
Add the fruits into a pitcher and muddle it for 45 seconds.
Add the brandy and ginger ale and muddle it again for 30 seconds.
Next, pour in the red wine. Add in the sugar. Stir gently to incorporate the flavours together.
Cover the pitcher with plastic wrap. Rest it in the refrigerator for a minimum of 8 hours before serving.