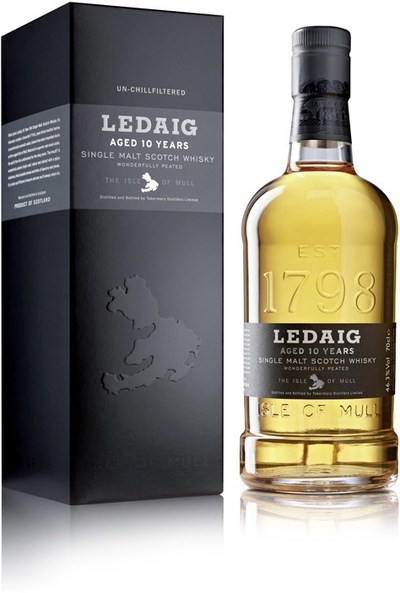 Ledaig 10 Year 700ml w/Gift Box
Ledaig 10 Year 700ml w/Gift Box

$104.50

$171.00
FREE next-day delivery
Description
This extraordinary and distinguished hand-crafted single malt is the distillery's signature smoky expression.
For ten full years, oak wood casks lie in rest in ancient vaults.
Within them, the aromatic Lochan waters commune with the peated malted barley to create a deep golden treasure that is both floral and smoky.
Ledaig is one of the most exquisite peated single malts, an integral part of the Tobermory family.
---
Expert Review
"COLOUR: Bright lemony gold.

NOSE: Sweet briny smokiness with distinct island character and playful notes that hint at mild antiseptic, creosote, wax polish, mint chocolate and floral seaside aromas. Soft peat, gentle smoke.

PALATE: Tantalisingly sweet, medicinal flavours infused with enticing sparks of spicy pepper and dried fruit with rich peaty smoke and a velvety vanilla and malty creaminess.

FINISH: A wondrous union of sublimely spicy white pepper, the vibrant sweetness of liquorice and a kick of cloves with a exquisite lingering saltiness."
---