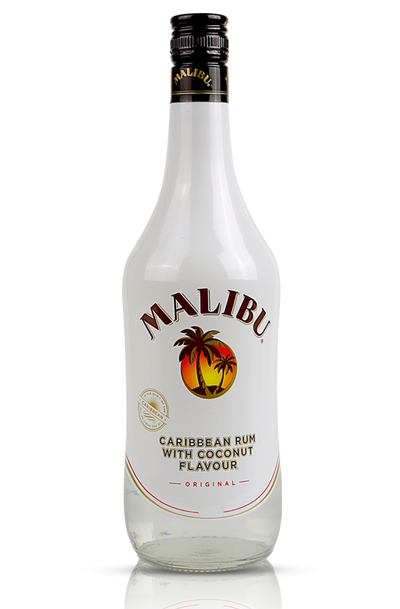 ---
Sommelier Review
The product was originally made from fruit spirits, flavored with rum and coconut flavoring in Curaçao. Originally, the product was used to simplify the making of piña coladas by bartenders. When the product took off, the production was then moved to Barbados where the rum is made by West Indies Rum Distillery Ltd., and the quality of the ingredients used was improved.
---
Description
MALIBU ORIGINAL - Nothing beats the Original, the world's best-selling Caribbean rum with natural coconut flavor. The taste of MALIBU is like sunshine in a bottle - smooth, fresh coconut flavor with a sweet finish - perfect for mixing delicious summer drinks at any time. Try it with pineapple juice for a refreshing experience!
A 1L bottle of this Caribbean Rum is excellent for parties.
---