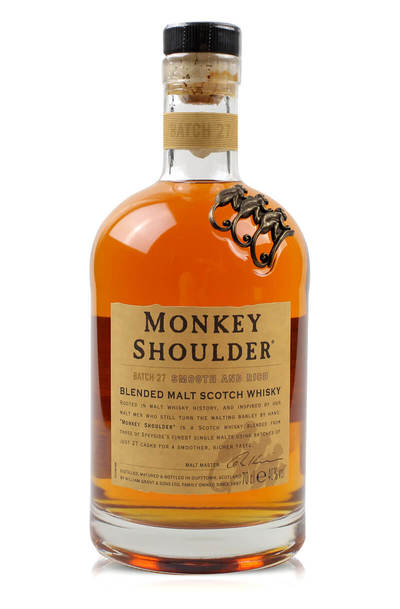 Monkey Shoulder 1L
Monkey Shoulder 1L

$95.00

$135.71
FREE next-day delivery
Description
An exquisite blended whiskey produced by William Grant, one of the three largest whiskey manufacturers worldwide. The whiskey is composed of three carefully chosen single malts that are produced in the company's three distilleries: Glenfiddich, Kininvie and Balvenie. The result is a sweet whiskey with flowery flavors. Get a bigger bottle and more with this 1L bottle.
---
Tasting Notes
Super Smooth.

Mellow Vanilla with spicy hints.

Zesty orange meets mellow vanilla, honey and spiced oak.
---
Expert Review
"The richness and vibrancy combine with mellow vanilla notes to make it an awesome pairing"
---