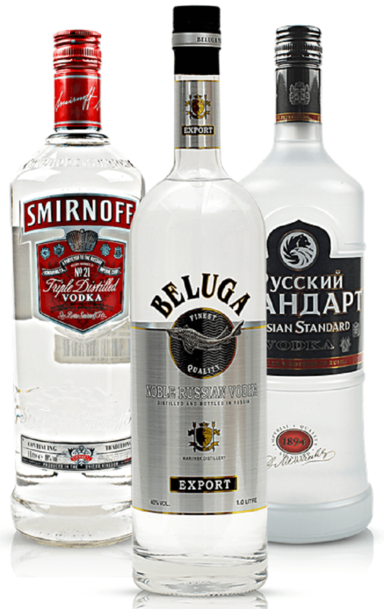 Russian Celebration
Russian Celebration

$182.90

$230.40
FREE next-day delivery
Included in This Bundle
1 x Beluga Noble 1000ml

1000ml Extra 33%

The first batch of Beluga Noble Russian Vodka was produced in 2002. It was the first and the dear...

1 x Russian Standard Original

750ml

Russian Standard is more than a name it's a promise to give vodka lovers around the world a new s...

1 x Smirnoff no. 21 1L

1000ml Extra 33%

Its classic taste has inspired other varieties throughout all four corners of the globe.
Description
Celebrate with a fanatic combination of authentic Russian vodkas. Beluga Noble 1000ml Russian Standard Original Smirnoff
---