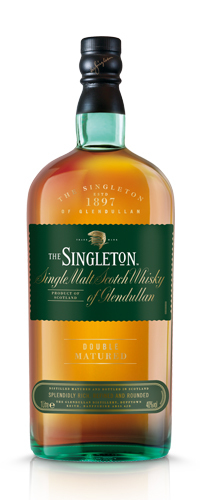 Singleton Of Glendullan Double Matured 1L w/Gift Box
Singleton Of Glendullan Double Matured 1L w/Gift Box

$124.00

$141.00
FREE next-day delivery
Description
A real Christmas pudding of a whisky with solid, rich, malty undertones – gloriously warming, comforting and indulgent.
Initially creamy with clean vanilla notes, then drying, and bittersweet, with dates and caramelised orange peel. Accomplished and creamy, with appetising charred notes, light spice, pine-resin freshness and tropical fruit acidity.
---
Expert Review
"Splendidly rich, refined and rounded. Best enjoyed neat in a rocks glass. The greenwood, citrus fresh flavours and dry spice of Glendullan makes it delicious with buffalo mozzarella and air-cured hams."
---
Distillery
The Singleton of Glen Ord is a whisky distillery in the Scottish Highlands and is the only remaining single malt scotch whisky distillery on the Black Isle.
They produce a 12 year old, 15 year old and 18 year old single malt that's available for export only to Southeast Asia. The Singleton of Glen Ord has also just publicized a cask strength (57.6%avb) 14 year old limited release that's been triple matured in five different casks.
The distillery won awards for the best single malt at the International Wine and Spirit Competition in 1994 and 1996, and at the Monde Selection in 1996 and 1997. However, IWSC and Monde Selection awards are non-competitive and only products that pay to enter are judged.
---