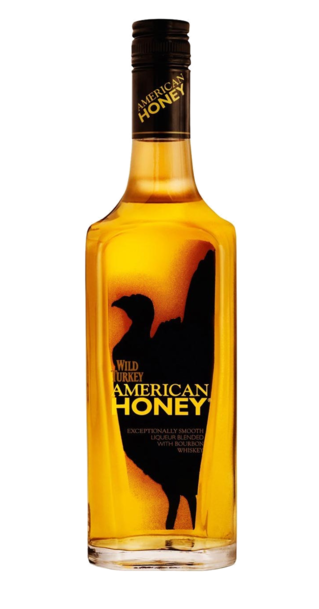 Wild Turkey American Honey 1L
Wild Turkey American Honey 1L

$78.80

$96.60
FREE next-day delivery
Description
Jimmy Russell created American Honey nearly four decades ago, adding Pure Honey to the same bourbon he stubbornly kept consistent for over 60 years.
Wild Turkey American Honey is an exceptionally smooth 71 proof (35.5% alcohol) liqueur blended with pure honey and real Wild Turkey Bourbon Whiskey. It's the sweeter, smoother side of Wild Turkey, with notes of sweet honey, caramel, and orange.
All bourbon is whiskey, but not all whiskey is bourbon. Bourbon tastes stronger and sweeter than other whiskeys. That's because it's distilled from a key ingredient: corn. Bourbon is America's native spirit, and 95% of it comes from Kentucky.
To call your bourbon Kentucky Straight Bourbon Whiskey it must be aged in new, charred oak barrels for at least 2 years and be made in Kentucky.
AWARDS Hot Brand Award (Impact 2012 & 2013) Hot Prospect Brand three years in a row (Impact, 2009, 2010, 2011) Best in Class Distinction at World Whiskies Awards (2010) Icons of Whisky Award (2009)
---
Expert Review
"It's perfect straight out of the bottle, chilled in the freezer, or on the rocks"
---