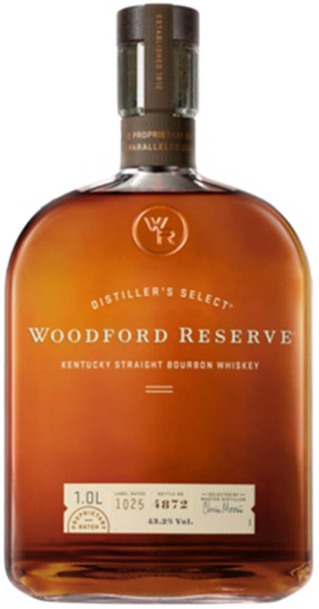 Woodford Reserve Kentucky Straight Bourbon 1L
Woodford Reserve Kentucky Straight Bourbon 1L

$109.95

$154.29
FREE next-day delivery
Description
The art of making fine bourbon first took place on the site of the Woodford Reserve Distillery, a National Historic Landmark, in 1812. The perfectly balanced taste of our Kentucky Straight Bourbon Whiskey.
---
Tasting Notes
Clean, brilliant honey amber

Heavy with rich dried fruit, hints of mint and oranges covered with a dusting of cocoa. Faint vanilla and tobacco spice

Rich, chewy, rounded and smooth, with complex citrus, cinnamon and cocoa. Toffee, caramel, chocolate and spice notes abound
---
Expert Review
"200 detectable flavor notes, from bold grain and wood, to sweet aromatics, spice, and fruit & floral note"
---
Reviews From Real Customers
Danny
Great mashbill!
2 Sep 2020
Love the mashbill on this one! Low rye works for me.