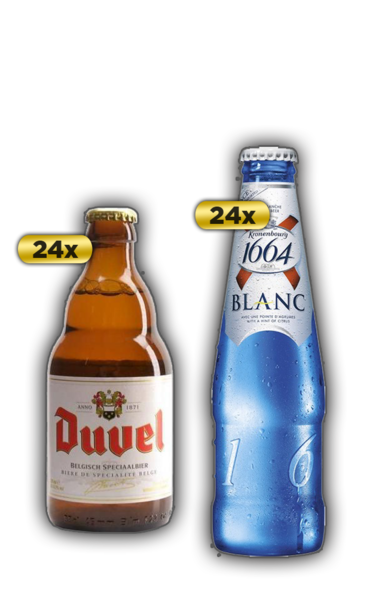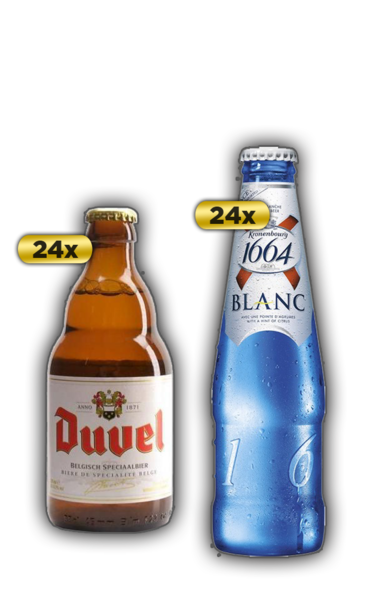 France vs Belgium
Description
French beer? Seriously is it even a question. When put up against a strong contender from Belgium, do Les Francais even stand a chance...actually, they do. Kronenbourg 1664 is a premium wheat beer or "white" style ale.

Duvel is a classic Tripel or strong golden pale ale. At 8.5% ABV, this is not for the faint of heart!
Included in This Bundle
1 x 24 x Kronenbourg 1664 Blanc Beer Bottle Case

330ml

Out of Stock

Kronenbourg 1664 Blanc is a modern, fruity and refreshing wheat beer. With its unique taste and a...

1 x 24 x Duvel Beer Bottle Case

330ml

24 bottle case of fine Belgian Beer. Duvel is a natural beer with a subtle bitterness, a refin...
---