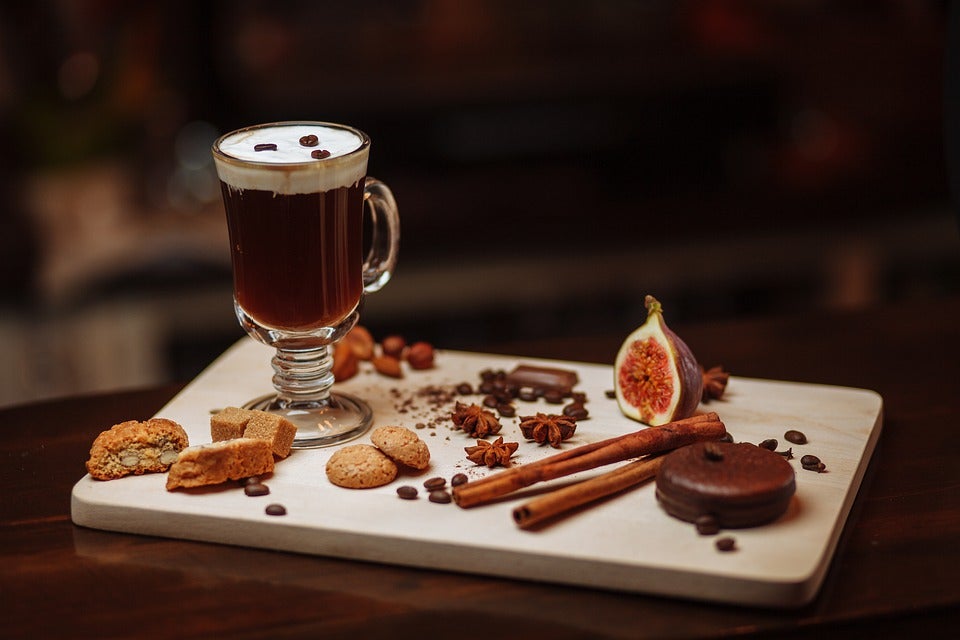 The original hot Irish creamy classic
| | |
| --- | --- |
| Cuisine | Irish Whiskey |
| Servings | 1 |
| Preparation time | 7 minutes |
| Cooking time | less than a minute |
| Nutrition | 325 ccls |
| Category | Cocktail |
Ingredients
45 ml of Your Favourite Irish Whiskey or Bailey's Irish Cream
120 ml of hot brewed coffee
30 ml of lightly whipped heavy cream
2 tbsp of brown sugar
Instructions
Firstly, add brown sugar into coffee glass. Pour in brewed coffee and stir to mix well.
Next, pour in Irish whiskey or Bailey's Irish Cream into hot brewed coffee. Stir again to mix well.
Lastly, complete the drink by floating heavy cream on top of drink using back of the spoon. (Do not stir and mix!)
The cocktail is ready for you to enjoy!