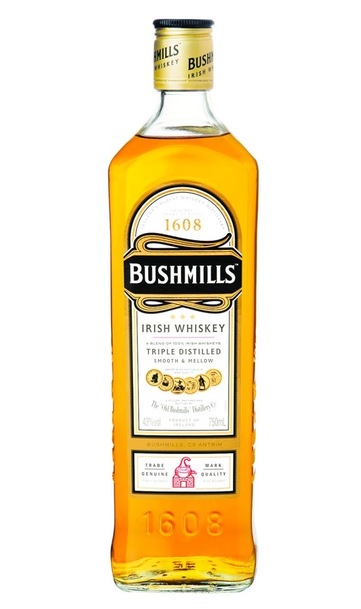 Bushmills Original Irish Whiskey 700ml w/ Gift Glass
Bushmills Original Irish Whiskey 700ml w/ Gift Glass

$65.00

$79.00
FREE next-day delivery
Description
In the small village of Bushmills, settled on the banks of the river you'll find the oldest working distillery in Ireland. A place where family and friends have worked for generations, in a small Northern Irish village that for over 400 years has kept to the philosophy that hand crafting small batches is the way to produce beautifully smooth tasting Irish whiskey.
Bushmills Original Irish Whiskey is a blend of our own triple distilled malt whiskey and a lighter grain whiskey and has picked up 36 awards this year alone. You'll notice its rich, smooth warming taste almost instantly. It's an easy drinking, versatile whiskey that can be enjoyed neat, over ice or with your favorite mixer.
Enjoy this special set that comes with one whisky glass.
---
Expert Review
"The bright gold whiskey has a nose that is vegetal and organic with aromas of grain, grass, blossoms, wood and vanilla. The flavor is sweet and slightly metallic with notes of copper, honey, sweet oats, elderflower and minerals. The finish is spicy and a little hot with lingering hints of brass, barley and cardamom."
---